AdvantageCARE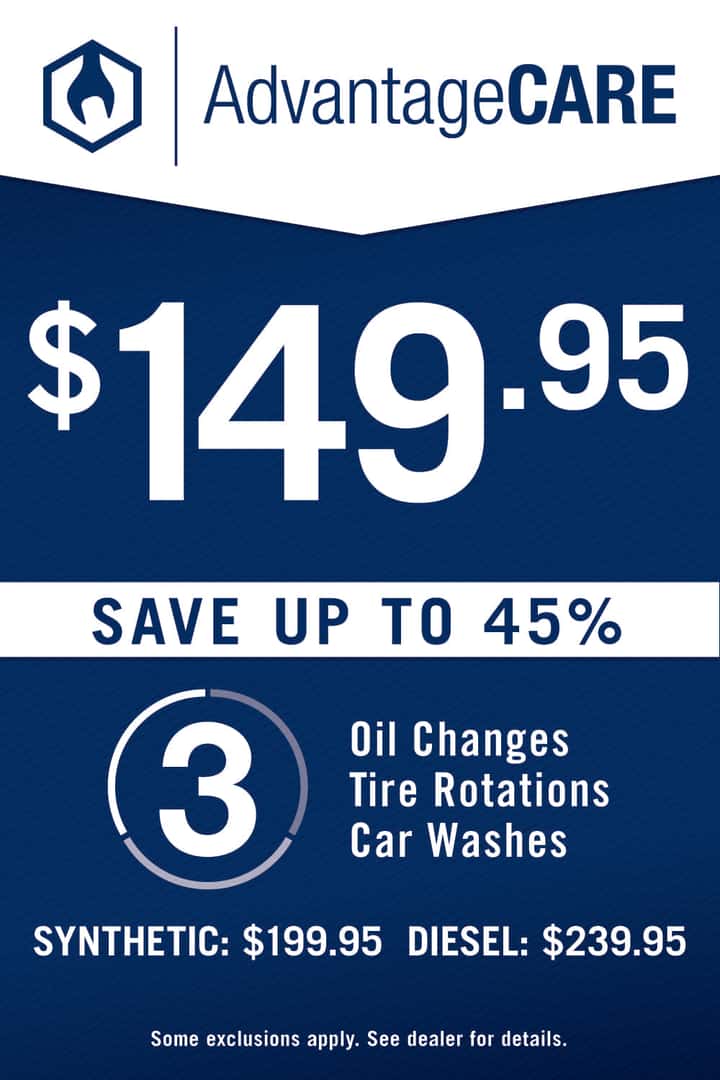 Frequently Asked Questions About AdvantageCare
Q: What is AdvantageCare?
A: Ken Garff Ford American Fork in UT offers AdvantageCare – a competitive pre-paid maintenance package that starts at $149.95 and gives you 3 Oil & Filter Changes, 3 Tire Rotations, and 3 Car Washes.
Q: How can I make a service appointment at Ken Garff Ford American Fork?
A: You can give us a call at 801-770-4388 or fill out our online form to schedule a time that works for you to bring in your vehicle.
Q: What happens after I schedule a service appointment using your online form?
A: We are standing by to answer your questions and get you in the door as quickly as possible. Upon receiving your information, we will respond to you promptly via your preferred contact method, ask any additional questions required to service your vehicle, and confirm your appointment.
Make sure to visit our Service Appointment Scheduler to save money with AdvantageCARE.